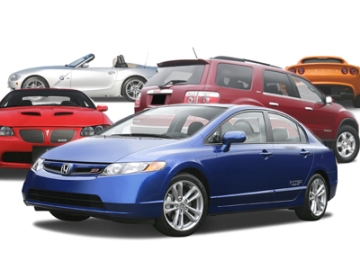 We can only fool Mother Nature for so long. Then our mental sharpness, multi-tasking and reaction times begin to look for new occupants.
Ailments associated with aging such as arthritis, stroke and diabetes further compound the effects of the aging process. We are challenged with changes in flexibility, vision, strength and range of motion. So when we are selecting a car, we might want to pay close attention to these options (so sayeth Peter Bohr of the AAA magazine):
1. Active head restraints cushion the head in a rear-ender.
2. Adjustable pedals for shorter drivers keep them at a safe distance from the steering wheel if air bags deploy.
3. Power-operated seats provide easy adjustment.
4. Larger audio and climate control knobs help find them faster and easier.
5. Large/wide-angle mirrors provides wider viewing (without having to turn heads as far).
6. Lower step-in height makes access easier.
7. Tilting steering wheels put less strain on the body.
8. Brake assist makes braking easier.
9. Low trunk height makes loading more convenient.
10. Dual-stage/dual-threshold air bags are suggested for obvious safety reasons.